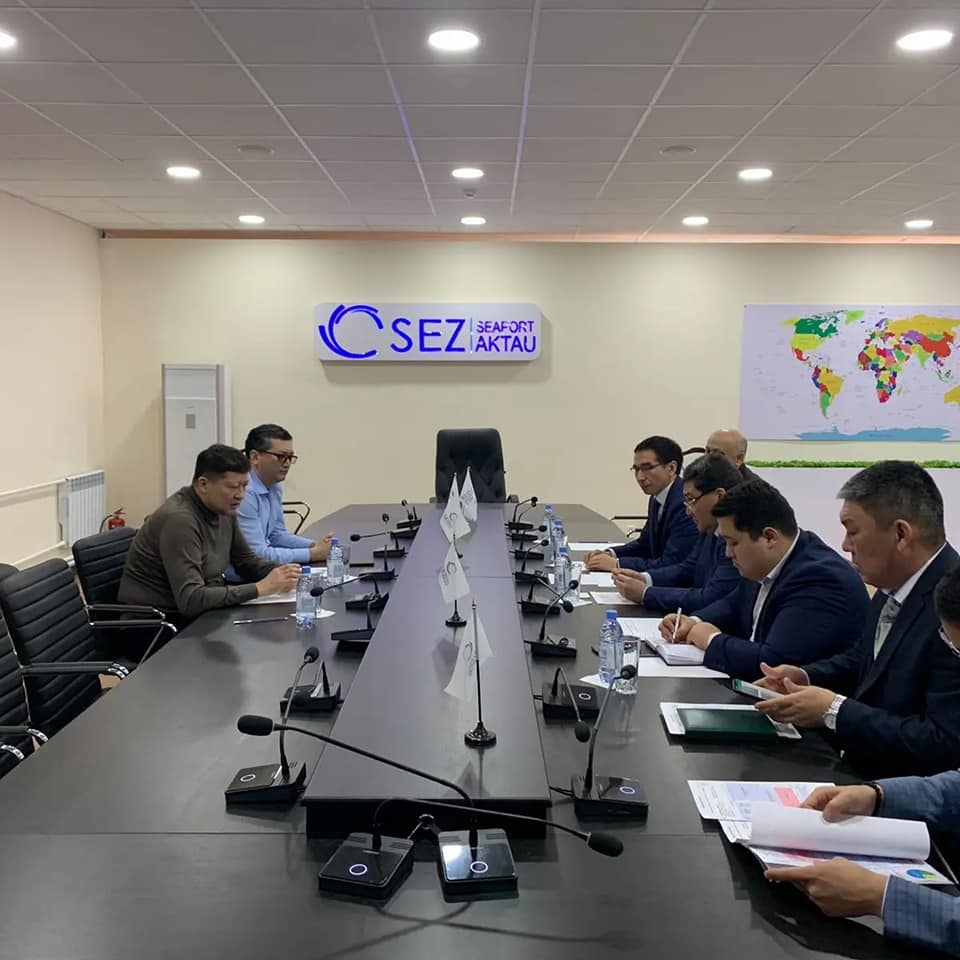 Today, the management of JSC "SEZ "seaport Aktau" held a meeting with Deputy Chairman of the Board of JSC "science & technology center "Parasat" Smagulova by A. S. with the participation of the management of JSC "SEC Caspian".
The purpose of the meeting is to familiarize with the activities of the SEZ "Seaport Aktau", to consider the possibilities of implementing investment projects in the territory of the SEZ, including a project for the assembly and production of electric buses with an investment volume of more than 3 billion tenge and the creation of 150 jobs.
Following the meeting, an agreement was reached on further cooperation.
Press service of JSC "SEZ "Aktau Seaport".